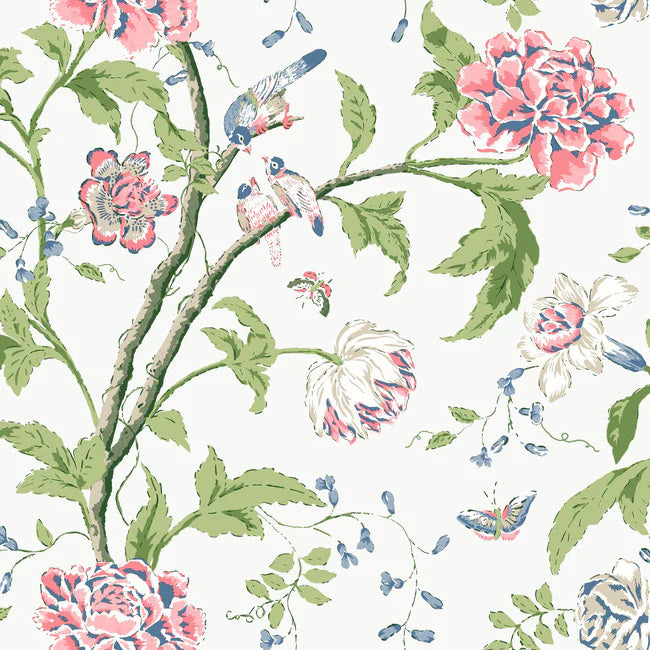 Teahouse Floral Wallpaper BL1785
Original price
$129.00
-
Original price
$129.00
Product Details
Collection Name: Blooms Second Edition Resource Library
Features: Unpasted - Washable - Strippable
Product Dimensions (Standard): 27 in. x 27 ft. = 60.75 sq. ft
Product Dimensions (Metric): 68.58 cm x 8.22 m = 5.63 sq. m
Material: Non-Woven
Match Type: Drop
Repeat: 25.25 in.
Installation: Unpasted
Description
Teahouse Floral Wallpaper is a type of wallpaper that features a repeating pattern of intricate floral motifs, often inspired by traditional Japanese teahouse designs. This type of wallpaper is typically characterized by its delicate and detailed patterns, which are printed on high-quality materials to create a luxurious and elegant effect.
Teahouse Floral Wallpaper is available in a range of colors and finishes, from soft pastels to bold and vibrant hues, and can be used to create a variety of different design effects. It can be paired with other patterns or textures to create a layered and visually interesting effect or used on its own to create a focal point in a room.
This type of wallpaper is typically made from high-quality materials, such as vinyl or non-woven fabric, which gives it its strength and durability. It is also easy to clean and maintain, as it can be wiped down with a damp cloth.
Teahouse Floral Wallpaper is a popular choice for those looking to add a touch of elegance and sophistication to their interior design. Its intricate floral pattern and soft color palette make it a great option for creating a calming and relaxing atmosphere in any room. It is often used in bedrooms, living rooms, or dining rooms to create a romantic and feminine look.