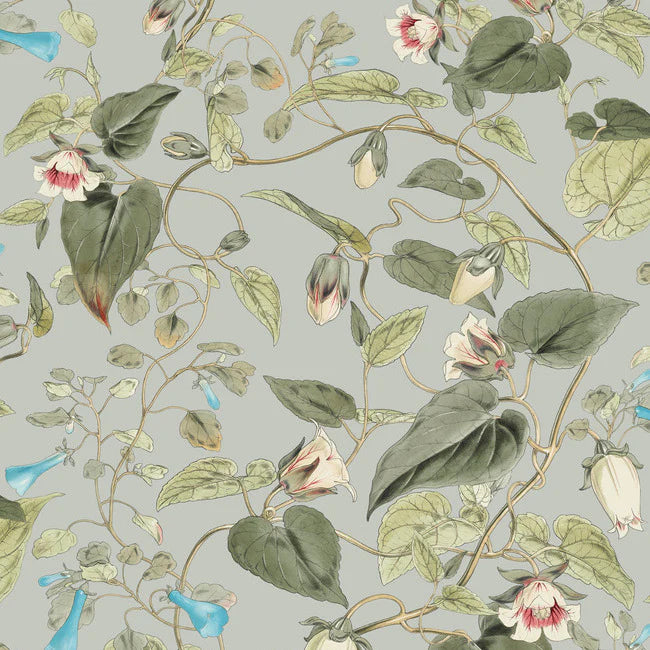 Moon Flower Wallpaper BL1712
Original price
$149.00
-
Original price
$149.00
Product Details
Collection Name: Blooms Second Edition Resource Library
Features: Unpasted - Washable - Strippable
Product Dimensions (Standard): 20.5 in. x 33 ft. = 56 sq. ft.
Product Dimensions (Metric): 52 cm x 10 m = 5.2 sq. m
Material: Non-Woven
Match Type: Drop
Repeat: 24 in.
Installation: Unpasted
Description
Moon Flower Wallpaper is a type of wallpaper that features a beautiful floral pattern inspired by moonflowers. Moonflowers are nocturnal plants that bloom at night, and their white petals and fragrant scent make them a popular choice for gardens and floral arrangements.
Moon Flower Wallpaper is available in a range of colors, from soft pastels to bold and vibrant hues. The wallpaper typically features a repeating pattern of moonflowers and their foliage, arranged in a way that creates a sense of movement and depth.
This wallpaper is a great option for those who want to add a touch of natural beauty to their space. The floral pattern creates a sense of calm and tranquility, making it a great choice for bedrooms, living rooms, and other areas where relaxation is key. The wallpaper can be used to create a feature wall or to cover an entire room, depending on the desired effect.
Overall, Moon Flower Wallpaper is a popular choice for those who want to add a touch of nature to their home decor. It is a timeless and elegant option that can work well in a variety of different styles and spaces. Whether you prefer a soft and subtle look or a bold and vibrant one, Moon Flower Wallpaper is a great choice for any home.