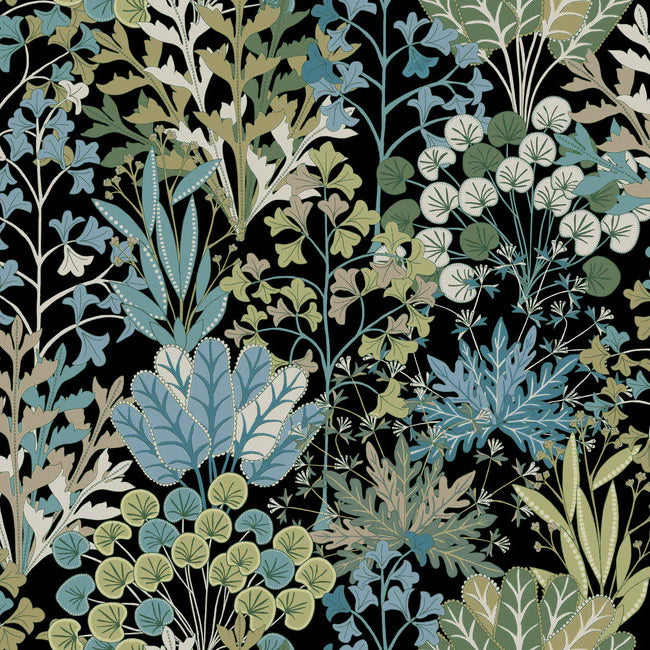 Forest Floor Wallpaper BL1811
Original price
$149.00
-
Original price
$149.00
Product Details
Collection Name: Blooms Second Edition Resource Library
Features: Unpasted - Washable - Strippable
Product Dimensions (Standard): 27 in. x 27 ft. = 60.75 sq. ft
Product Dimensions (Metric): 68.58 cm x 8.22 m = 5.63 sq. m
Material: Non-Woven
Match Type: Drop
Repeat: 25.25 in.
Installation: Unpasted
Description 
Forest Floor Wallpaper is a type of wallpaper that features a design inspired by the forest floor. This type of wallpaper often includes imagery of leaves, branches, twigs, and other natural elements found on the ground in a forest setting. The colors used in Forest Floor Wallpaper are typically earthy and natural, including shades of brown, green, and gray.
The texture of Forest Floor Wallpaper can vary depending on the design, but it often includes a slightly rough or grainy surface that mimics the texture of natural materials. Some designs may also incorporate metallic accents or glitter to add a touch of visual interest and sparkle.
Forest Floor Wallpaper is a popular choice for those who want to create a sense of nature and tranquility in their home or office. It is often used in bedrooms, living rooms, and other spaces where a calming and peaceful atmosphere is desired.
Overall, Forest Floor Wallpaper is a great way to bring a touch of the outdoors into your home or office. It is a versatile and timeless design that can complement a variety of interior decor styles, from rustic to modern.