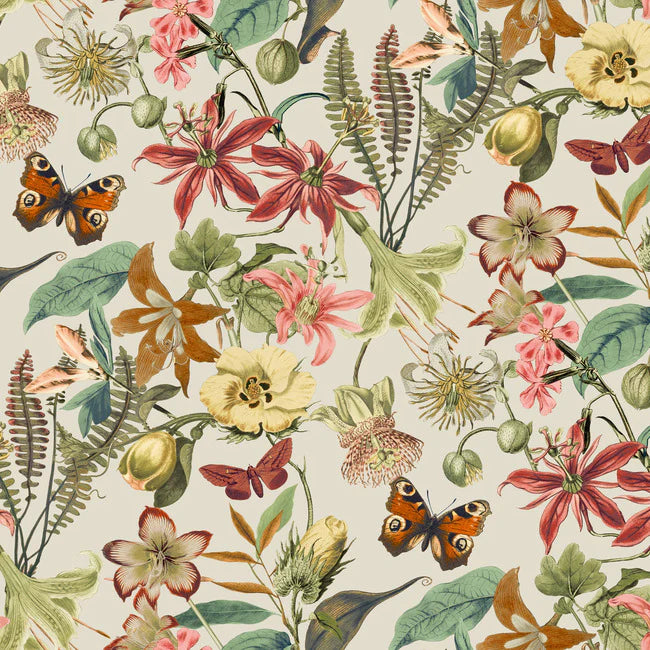 Butterfly House Wallpaper BL1724
Original price
$149.00
-
Original price
$149.00
Product Details
Collection Name: Blooms Second Edition Resource Library
Features: Unpasted - Washable - Strippable
Product Dimensions (Standard): 27 in. x 27 ft. = 60.75 sq. ft.
Product Dimensions (Metric): 68.58 cm x 8.22 m = 5.63 sq. m
Material: Non-Woven
Match Type: Straight
Repeat: 24 in.
Installation: Unpasted
Description 
Butterfly House Wallpaper is a type of wallpaper that features a charming and whimsical design of butterflies and other flying insects. The design typically includes colorful butterflies in various sizes, often set against a background of leaves, flowers, or other natural elements.
This type of wallpaper is popular in home decor, particularly in bedrooms or children's rooms, as it can create a playful and imaginative atmosphere. It is often available in a range of colors, such as bright and bold hues or more muted and subtle tones, allowing for a variety of different design schemes.
Butterfly House Wallpaper is typically made from high-quality materials, such as vinyl or non-woven fabric, which make it durable and easy to clean. It can be applied using traditional wallpaper paste or with a peel-and-stick backing, making it easy to install and remove without damaging the underlying surface.
Overall, Butterfly House Wallpaper offers a fun and whimsical way to incorporate nature and outdoor elements into your home decor. Its playful design can add a touch of personality and charm to a room, making it a popular choice for those looking to create a unique and inviting space.