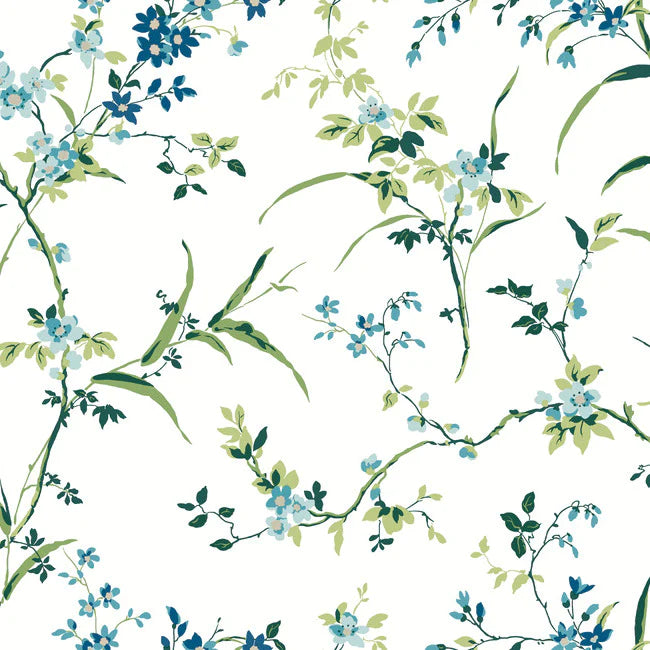 Blossom Branches Wallpaper BL1744
Original price
$105.00
-
Original price
$105.00
Product Details
Collection Name: Blooms Second Edition Resource Library
Features: Unpasted - Washable - Strippable
Product Dimensions (Standard): 27 in. x 27 ft. = 60.75 sq. ft
Product Dimensions (Metric): 68.58 cm x 8.22 m = 5.63 sq. m
Material: Non-Woven
Match Type: Drop
Repeat: 25.25 in.
Installation: Unpasted
Description 
Blossom Branches Wallpaper is a type of wallpaper that features images of tree branches covered in blossoms. The design typically features branches that are rendered in a stylized or artistic way, and the blossoms may be depicted in various colors, such as pink, white, or red.
This type of wallpaper is often used in home decor, particularly in bedrooms or living rooms, to create a serene and peaceful atmosphere. The natural imagery of the blossoming branches can evoke a sense of springtime and renewal, and the gentle colors can create a relaxing and soothing environment.
Blossom Branches Wallpaper can come in a variety of patterns and styles, ranging from highly detailed and realistic depictions to more abstract and stylized designs. It is often available in a range of materials and finishes, including vinyl, paper, and fabric, allowing for a wide range of applications and uses.