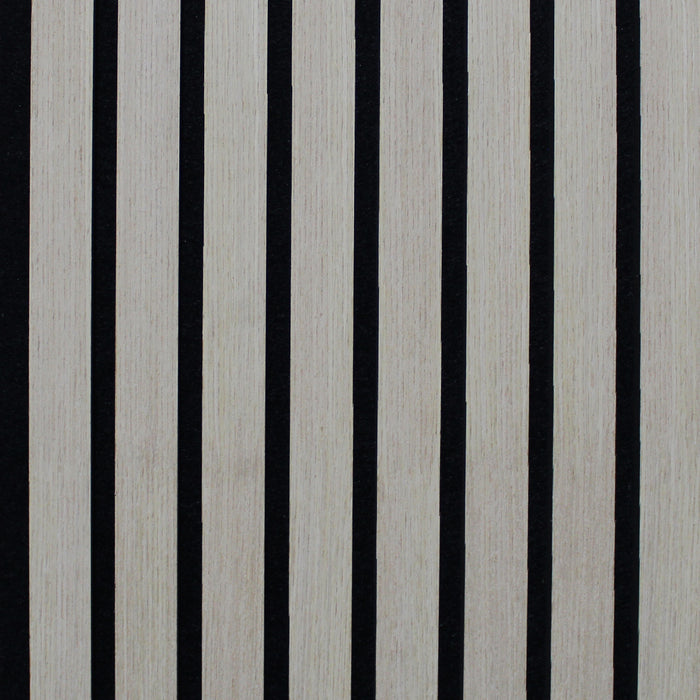 Acoustic Panel - White Oak Veneer (10FT x 1FT)
Original price
$110.00
-
Original price
$110.00
Acoustic Panel - White Oak Veneer
Dimensions:
Length: 118.11 inches
Width: 12 inches 
Strip Width: 1.06 inches
Gap: 0.42 inches
Composition:
White Oak Veneer: Exquisite white oak veneer applied to the surface, offering a luxurious and natural aesthetic appeal.
Black MDF (12mm): High-quality Medium Density Fiberboard providing structural support and stability.
Black Felt (9mm): Premium quality black felt, providing sound absorption properties and enhancing the overall acoustic performance.
Features:
Superior Sound Absorption: Effectively reduces echo and reverberation, creating an optimal acoustic environment for various spaces.
Elegant Walnut Veneer Finish: Adds a touch of sophistication and warmth to any room or studio.
Durable Construction: Sturdy black MDF core and premium felt ensure long-lasting performance and reliability.
Easy Installation: Comes with straightforward installation instructions for hassle-free setup.
Applications:
Ideal for recording studios, home theaters, conference rooms, and any space requiring superior acoustic control.
Enhances the aesthetic appeal of any interior while improving the overall sound quality and ambiance.